Lab banner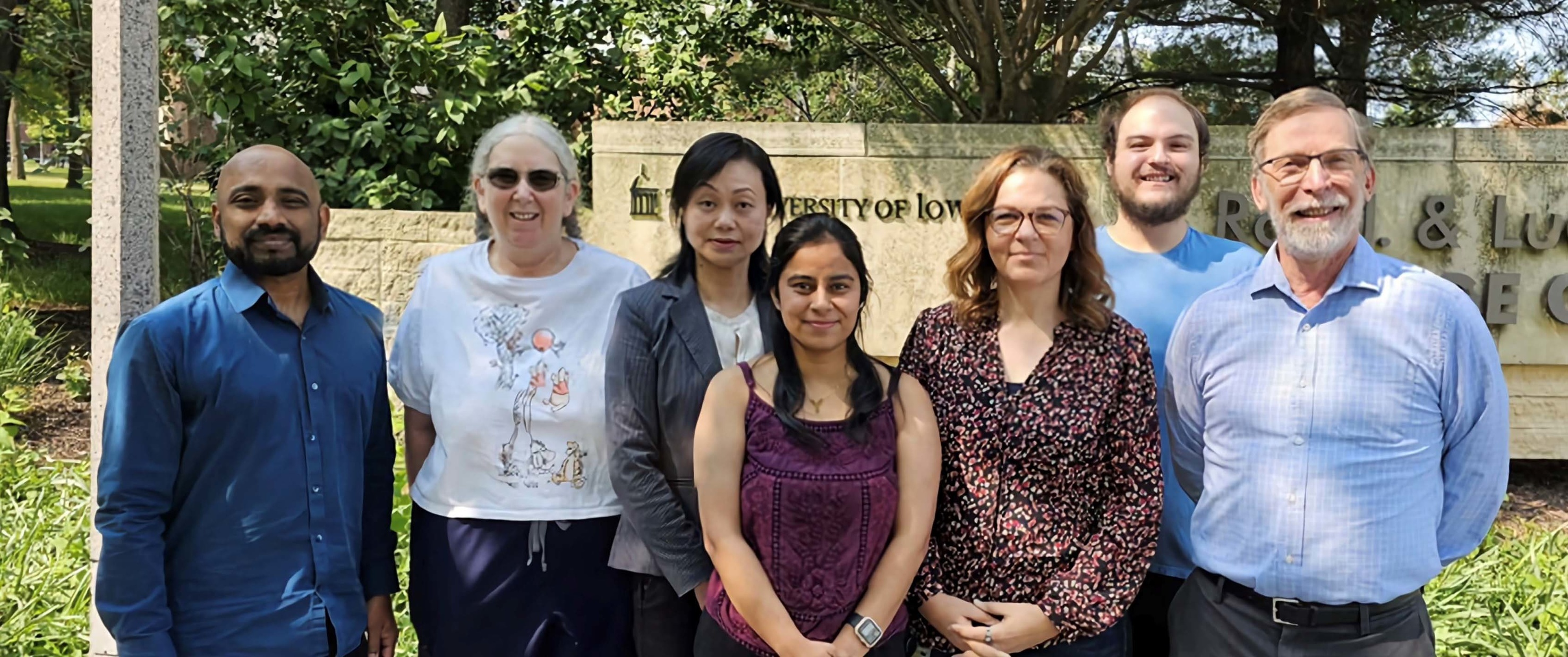 Pictured (from left): Suresh Veeramani, Sue Blackwell, Chaobo Yin, Jyoti Arora, Caitlin Lemke, Travis Fischer, George Weiner
Welcome to the Weiner Lab!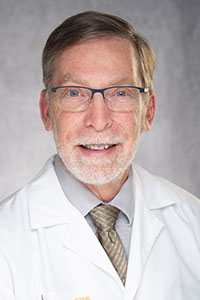 Dr. George Weiner is a physician scientist who has been on the faculty at the University of Iowa since 1989.  He served as Director of the University of Iowa Holden Comprehensive Cancer Center from 1999 until April of 2023 when he stepped down from this administrative role to focus on his research efforts.   He also served a co-director of the Iowa/Mayo Lymphoma Specialized Program of Research Excellence in collaboration with his colleague, Dr. Thomas Witzig from the Mayo clinic, from 2002 until 2022.  He has had many roles nationally as well.  He is a past President of the Association of American Cancer Institutes, served previously as Chair of the NCI committee that reviews the nations cancer centers and chairs the external advisory boards of multiple other cancer centers around the country.
At the University of Iowa, he currently serves as:
          Dr. C.E. Block Chair of Cancer Research
          Professor of Internal Medicine, Carver College of Medicine
          Professor of Pharmaceutical Sciences and Experimental Therapeutics, College of Pharmacy
          Director Emeritus, Holden Comprehensive Cancer Center
He is a member of the University of Iowa graduate programs in Immunology, Cancer Biology and Toxicology.
Dr. George Weiner's translational research centers on the immunotherapy of B-cell malignancies and other cancers.  Laboratory projects focus on the development of new approaches to cancer immunotherapy, and on exploring the mechanisms of response and resistance to cancer immunotherapy based on an understanding of the tumor microenvironment. The laboratory uses molecular and cellular techniques as well as model systems and is extensively involved in analysis of correlative clinical samples.   It serves as a translational hub for a broad range of collaborative cancer immunotherapy projects taking place at the Holden Comprehensive Cancer Center.